Apply to Work at Slant Robotics
If you need a challenge in a very demanding and fast paced environment creating technologies that have never existed before. If you want to create products that people actually use everyday. If you have have skills beyond what is expected of an engineer or developer. If you want to build something that matters, apply to one of our jobs.
Positions available:
Robot SDK Developer
Backend Developer
Robotics Vision Scientist
Note: While these are the positions available we are looking for talented people. If you do not fit into one of these positions but are interested in the project still contact us with how you would like to become a part of the team.
To apply please e-mail us at slantrobotics@gmail.com. Attach your resume and cover letter and include 1 paragraph in the body of the e-mail about why we should even open the attachment.
​Be original.
Powered by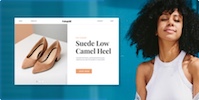 Create your own unique website with customizable templates.