Overview

Jerry is a multipurpose robotics platform. He is meant to be the basis for development and integration of robots into the home.

Today if you are looking for a robot to be in the home you can settle for a single purpose vacuum or a half-million dollar research robot. Jerry fills the gap by having the capabilities to perform any number of tasks while remaining highly affordable.

If you want to be added to our waitlist for when Jerry launches

contact us
---
Applications

Security
Elderly Care
Pick and Place
Entertainment
Waiting Parties
Research/Development
Education
Home Tasks
Telepresence
---
Physical Capabilties

As a true personal robot, Jerry has to be able to perform practical work in a home environment. The entire scale of Jerry is set up to meet that goal.

Jerry's arm is specifically designed to reach over a to-code kitchen counter and into the back of the first few shelves of a fridge.

The arm also has the lifting capability to handle common objects. The standard payload is 6 lbs which is more than any shirt or soda can will ever weigh. The gripper is 3-D printed to allow it to be modified to the specific applications or tastes of the final user.

Finally, there is absolutely no reason to have a robot for the home if it only runs for a a short time and then has to charge. So Jerry has an operating time of 2-4 hours if used continuously.
---
Computing and Software

All of the software and much of the hardware in Jerry is open-source. This ensures that the documentation and community is available to allow Jerry to grow.

​ We will also be creating an SDK and App Store so that developers can create programs that the average person can download to put Jerry to work in their home.

On the raw computing side of things Jerry's brain is second to none. The Nvidia Jetson TK1 development board is the same piece of hardware being used in products like self-driving cars. Specifically designed for visual processing and deep-learning applications the Jetson ensures that Jerry can handle anything that a developer or the world can throw at him.
Detailed Specifications
---
Powered by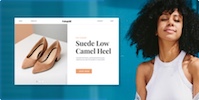 Create your own unique website with customizable templates.