There has been a lot of buzz the last year or two about social robots. These first steps into personal robotics use expression in order to create a bond with their owner. They are designed to look cute and friendly and even to read the person's emotions, as in the case of Softbank's Pepper. But does a robot need to have expressions?

From a practical standpoint one would originally assume that expressive robots are a waste of time. The addition of a face or a smile seem to add little to the purpose of the robot. This is what many would assume about robots like Baxter, Rethink Robotics collaborative robot. But the idea of making a robot friendly is a waste of time is false. Robots need to have expressions of emotion and humanity in order to be accepted.

In America there is a highly negative connotation associated with the word robot. Immediately instead of thinking of a friend or hero like Pixar's Baymax, people imagine the Terminator. Robotics companies have to overcome over a hundred years of robots being portrayed as evil villains. The addition of humanity to a robot allows companies to break down the gossamer physiological barriers within people's minds. People react with less suspicion to a robot that expresses itself than to a trashcan that just runs around the house.

But there are other benefits to giving robots visible emotions. The capability of expression within a machine provides a UX benefit. Imagine how you would react to a robot that bumps into something and then simply edges around it mechanically. You would probably dismiss it and not care what the appliance is doing. But if the robot has a reaction when it makes a mistake and makes a correction similar to Wall-E, where he runs into something and then squeaks in dismay and shakes his head, you gain sympathy for the robot and a connection. The reaction also gives you a status of the robot. Emotions in robots are a bit like a buffering wheel from a UX standpoint. If there is no buffering wheel than most people would get frustrated waiting because they don't think anything is happening. Expression in robots lets their owner know what is going on inside the robots head and also gives the master patience with the robot as it trys to do something. The mindset goes from being a "stupid robot" to "I'll help you little guy."


In the case of Baxter the face on the two industrial arms is really the deal breaker because it accomplishes everything that was just discussed. It breaks down the psychological barriers to adoption and acceptance by being friendly. Then the eyes of Baxter's face serve to show what the robot is thinking and what it is going to do. Baxter looks where he is working, and if he gets stuck his face shows frustration or dismay.

Emotions and expression built into a robot are not only useful, they are almost vital to products that have to work with humans. They serve to improve UX and they break down fears and inhibitions that people have been trained to have through media that they have been presented with their whole lives. Jerry himself adopts all of this wholeheartedly. His cameras are placed to be eyes and he has several physical reactions which endear him to a person. Jerry is a practical machine first, but that only matters if people like him. And it makes the creators like him more to.
Powered by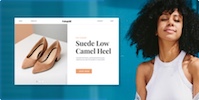 Create your own unique website with customizable templates.