| | |
| --- | --- |
| Robotics is an industry that is finally starting to take off. It is growing at 20 percent a year and with developments in AI and mechanical components that rate will only increase. Up until this point the people who make robots started as mechanical engineers or computer scientists. But with the maturing of the industry "Roboticist" has to become a true job title. But what does it entail? | |

Robotics is a hugely multidisciplinary field. You can have an engineer working beside an animator. Or a computer scientist sitting next to a biologist. The creation of artifical creatures requires so many skills that it is almost impossible to believe that a single person can contain it all.

But that is is simple thinking. A mechanical engineer does not know how every single machine ever built works. Likewise a roboticist does not have to understand how every kind of robot works. In the future robotics will begin develop from haveing control engineers and mechanical designers to having degrees focused on walking robots and bio-robots. Already these specialties are emgerging, but only in research not as actual classes or degrees.

But in either case, what is the bare minimum that will constitute a roboticist. If we were to create a range of study (as many universities have begun to do) what would it include. Here is our list.

Mechanical Design
Software/Computer Science
Biology-Related Course

These have been placed in order of importance. Despite common belief, robotics is not and should not be a part of computer science. Computer science is the how machines think. But robotics is about making thinking machines move and interact with the physical world. It does not matter how brilliant the algorithms are if the body they are placed into sucks.

At Slant we always focus on hardware first. We have done this because hardware is the single largest constraint when building a robot. Hardware has cost associated with it, and it will define how useful the robot will be. Software can compensate and readily be changed. You build a structure on a solid foundation. Hardware is the foundation in robotics. If there is no hardware you do not have a robot you have a computer.

With all that being said, computer science is vastly important. A robot is a thinking machine. If it can't think it is not a robot. But "thinking" is a broad term. the creation of a robot that "think" like an ant does not take a large amount of experience in computer science, and yet that ant robot could be very useful. Robotics again is the application of a body more than the application of a brain.

Additionally if you want to plan out 10-20 years robotic AI capabilities will have evolved to a point where there will just be a seed software that you plant in any robot and it grows into the body, no coding required. Instead of having to have a CS degree you will build a robot shell and then insert "infant" software" that controls the robot and learns to use the body it has been given.

And since computer intelligence is getting to the point where it can evolve there is less need for us to put effort there. Hardware cannot evolve. We have to perform the design and build there.

The biology requirement probably has a lot of engineers up in arms. But if you study current events you must study history. We do this in order to avoid past mistakes and see what worked well. Biology is the precedent in robotics. Nature has created machines of infinite complexity using devices that we don't yet fully understand. But we can apply a few of tricks.

Biology also spans the two first requirements. Brain and Brawn. Nature has provided intelligence of varying degrees to use as models as well as a wealth of bodies to mimic. Roboticists should be required to study an area of biology ranging from psychology to genetics. These disciplines all add to the tool kit needed to create artificial creatures.

Today a roboticist either begins as a computer programmer or an engineer. But this results in people applying a very narrow view to a design problem. Robotics is too broad to be a programmer with no mechanical expertise, or an engineer with no knowledge of natural mechanisms. Certainly specialties will arise. But they will soon cease being in the area of controls or computer science. Instead they will become broad enough to encompass subsets of robots themselves. But when that happens the roboticist will still need 3 basic knowledge bases to perform thier duties.

Whether creating nano robots, or space rovers,

a roboticist has a decent command of

mechanical design, computer science, and biology. If you want to be a roboticist start in one of those areas. And we highly recommend mechanical design. Computers will be programming themselves soon enough. But the invention of bodies for those computers will still be on us for a while.
Powered by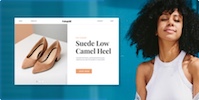 Create your own unique website with customizable templates.