A few months ago

PAL Robotics

released a video of their new mobile research robot.

TIAGo

is an impressive robot with a lot of capabilities. What is interesting that TIAGo is one of several robots, including Slant Robotic's Jerry, which are moving toward single arm mobile platforms with a high dependence on stereo vision. This is something that has only really started gaining traction in the last 5-10 years. But is makes system because such design give a robot maximum capability for a minimum of cost.
Powered by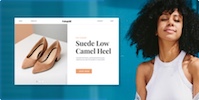 Create your own unique website with customizable templates.