Jerry has an entirely 3D printed gripper. We did this because we knew that for all the applications of Jerry a single gripper would not be viable. There would have to be many options which could be easily interchanged and modified.

Initially we designed the grippers to use an linear actuator and cable system similar to the rest of the arm. But that system has been proven to be unreliable, so we we went with a high strength servo.

The new design does not have as high of grip force as the original grippers, but that is not terribly necessary since many of the tasks that Jerry performs use hooking or holding, so the actual gripping motion does not have to be very strong.

We are going to continue to develop the gripper for our applications, but it is available for

purchase

or

download

as is right now.
Powered by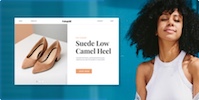 Create your own unique website with customizable templates.