This project is one of the most homegrown that we have had at Slant.

LittleArm was a project created by our founder, Gabe Bentz, at his home, just for fun. But when he started showing it around, everyone liked it. With all of the interest that it was getting Slant decided to sponsor the project.

After a period of development the arm is ready for a full release. So

we have launched a Kickstarter

to get the ball rolling.

The LittleArm is a great STEM tool. It is fully open source and 3D printed so that students can study and modify every part of it for their projects. Grippers are interchangeable and the breadboard allows custom circuits and additions such as sensors.

We have already had interest from many STEM teachers in our own home town. We are sure that the the arm will be a kit in classrooms.

We are currently developing software for the LittleArm. At the moment it is still pretty rough, but very functional. Within the current python app which we have created, users can control the angles of each of the servos. When the arm is in a position the user can record a position as a waypoint. When the user has defined all the actions and waypoints they can simply request the arm to play the sequence and watch it go. Not quite a true collaborative robot, but we are pretty close. (Later we may make a training arm for it.)

The LittleArm is a great kit for STEM. It is a very low cost and highly flexible option for teachers to introduce students to STEM topics.

Please

support us on Kickstarter

so we can keep this project going.
Powered by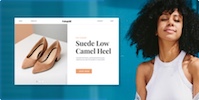 Create your own unique website with customizable templates.