Hey All,

we've been waiting for parts and tools to show and some are finally coming. Today we got our wood and a few motors. It may not look like it, but that is a couple of future Jerrys leaning up against that wall.

Until all of our supplies arrive I've been working on the vision system for Jerry. You can see a jury-rigged stereo vision system on my desk. Right now the software can identify many major features in the scene. We're currently working on mapping. At this point the Jerry home robot could certainly follow a person around the house once his body is made.
Powered by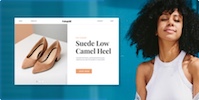 Create your own unique website with customizable templates.