Very often great products are not technologically revolutionary. They are not something akin to Einstein building a starship using his theory of relativity. Instead they are often the convergence of a set of well known industries and technologies in a way that was never before considered.

The internet was the convergence of computing and human communication. The personal computer was the convergence of transistor technology and interface design. The automobile was the convergence of metal processing, assembly techniques, and large supply of gasoline from kerosene oil. Robotics is right at the tip of a convergence.

Deep-Learning


The robotics industry has been stinted for decades by intelligence capabilities. Stupid machines were not getting smarter, so there was no way to introduce them in a significant way to consumers. But today AI and machine learning are progressing at an exponential rate and are receiving support from juggernauts like Google. And not only is AI being pursued more, it is being implemented.

Google's

DeepMind

already has astounding learning capabilities. And it is being deployed into more and more areas. They began with identifying photos on the internet and are now moving into analyzing medical records.

AR and VR

Another technology that robots have often been lacking in has been sensing. They have utilized lasers, ultrasonics, and any number of other technologies. But none has been well established or proven. But with the advent of AR and VR sensing of the environment and have a computer understand how to interact with it is developing very quickly. An entire industry is building whose primary job is to figure out how to reliably sense the world cheaply. Before today, that mission was relegated to college research labs for the most part.

This affordable sensing technology will be able to be implemented onto robots which need to sense their environment. And not only will the technology be affordable but it will be every improving because it is supported by several industries. Not just one robot startup.

Electric Vehicles

Next, electric cars. Sensing and computing have moved far enough that it is possible to create a thinking machine that could perform some interesting tasks. The trouble is that the body of the machine is still highly expensive. The complexity of the mechanics of a robot are so great that the price for raw materials can be very great. Items like motors and batteries, which don't follow Moore's Law, like computers have a rock bottom price generally determined by volume. The robotics industry today does not have the volume to create any scale cost benefits. But there is another large electric machine that is gaining popularity.

Electric cars are going to create the demand needed to bring down the price of materials like copper and lithium for motors and batteries. The

technologies that electric cars

use for locomotion will also parallel those of robotics.

All of these industries are creating a component for a robot. Machine learning is supplying the brains. AR is going to create the sensors. And electric cars are going to provide the body as motors and batteries.

Any robotics company that exists today is going to have a jump on any competitors as long as they realize that they do not have to develop an entirely new technology to be successful. They simply have to combine the technologies that are progressing around them.

Not to sound self-serving, but this is the entire mantra at Slant. We are working to use the off the shelf technologies from all these other industries in our robot. To create them again independently will simply be a waste, because your new sensor tech would soon be eclipsed by the cameras in the new

Hololens,

or something similar.

Robots are a highly multidisciplinary technology. But now several industries are building on each particular component so that one company does not have to. Robots are the center of the technology convergence.
Powered by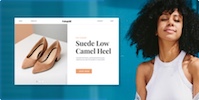 Create your own unique website with customizable templates.