We've decided to definitely go ahead with using the drive train designed for Jerry as a basic mobile robot platform. We're going to call it Mo.

Mo is a 14 inch wood cube. the kit will have both high-torque drive motors with quadrature encoders, Two 12V lead acid batterys will provide a 24 V power-source, that should last approximately 5-7 hours. And there will be an adjustable voltage converter built in to allow for the implementation of any type of microcontroller, but the focus will be on arduino.

The appearance is still in flux. But there will likely be little coloration in order to maintain a low cost, which is expected to be in the range of 350-500 dollars.

A complete design and product page will be completed soon to begin taking orders. This will be a great kit for people that need a robot quick to test some software or electronic hardware.
Powered by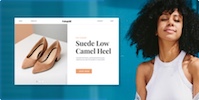 Create your own unique website with customizable templates.