When designing anything the materials are always important. It is necessary to never get caught in fads or personal preferences. There is always an optimal solution that few ever reach because they don't appreciate this rule.

The prototype of our Jerry home robot has a wooden gripper. This was done in the interest of cost and speed of prototyping. Jerry as a whole is made almost entirely of wood. Because there is was no better solution.

But the wooden gripper is not performing well enough. A new design is now necessary. Considering the gripping mechanism it would be ideal to use metal. Its resilience would be great. But the gripper is relatively complex. Building it in metal would increase the part count significantly. We are also redesigning the gripper to be able to operate in both the vertical and horizontal planes.

Due to the complexity of the design, additive manufacturing has become the go to.

Let me be clear. 3-D printing is very often overused. It has become a fad rather than a practical tool. There are very specific applications for additive manufacturing and they are not far reaching. 3-D printing is not very scalable and the quality of the parts is not terribly reliable. But in this case 3-D printing is the best solution.

So, I would like to introduce you to Version 0.4 of Jerry's new universal 3-D printed gripper.


Recently Schaft, a robotics company owned by Alphabet, unveiled a new bipedal robot. The robot is basically, two legs that can waddle around.

Schaft has a good history in advanced robots since they won the DARPA robotics challenge and certainly have a great deal of talent in their team. But what are the actual challenges of building a walking robot?

When you stand there is really not too much going on that a robot can't do. Liquid filled sensors in your ears determine how you are angled, similarly to how an accelerometer in a robot does. Once that angle is determined, within your brain then a command is sent to muscles in your legs to adjust and move your center of gravity back over your feet, which again is what robots do. But there are a few major differences. The first is that our computer is vastly superior to any inside of a robot, and we have dozens more muscles than many robots today, so we can make small, imperceptible changes to our entire body rather than just tilting a bit, as a robot is required to do. Though it should be noted that many robots don't do that. When they stand they attempt to get into a position where they are basically a solid structure. They are basically "propped" in a standing position. While our brain continues to think about standing while we stand a robot basically shuts down once it feels that it is stable.

Now, with walking, everything becomes very complex from a design and control standpoint. Humans walk by using our perfectly engineered legs. Throughout the motion of taking a step, we use gravity to swing our legs forward and more or less use our muscles just to make a controlled fall into a new step. The only time our muscles are really activated are when we push off from a step. But all of out motions are very fluid and smooth. This gives us a phenomenally efficient means of locomotion.

When you look at a robot walking, most of the time you will see them slightly crouched. Their knees are continually bent and their torso is upright. What the robot is doing is making sure that it is always in a stable positions. They try to be a rigid structure so that if a leg ever goes on the fritz it will appear that the robot is just stopped mid-step. Robots like Honda's Asimo and all hobby humanoids use this methodology. Instead of using a human-like controlled fall, they first try to remain standing in any position.

Though robots are beginning to move away from the "moving structure" design. Boston Dynamics has really lead the charge in this front. Their robots look very human when in motion. They are relatively fluid and actually use hydraulic actuators instead of motors to better replicate the human musculature. The robots revealed by Schaft also seems to be very fluid, though it uses electric servo motors. The holy grail of walking robots is fluidity.

When a robot is able to move without looking like a machine, that is breakthrough. Fluid motion in a machine denotes efficiency. Walking robots are notoriously inefficient. While they move like a rigid structure most times they still have their motors activated when standing in order to hold the position. And when they walk in a crouch you can understand how much effort it takes. Go ahead and crouch a bit and then walk a ways. You will feel the burn.

So why don't we just simplify the walking to make it more fluid. The reason for that is in the what are called control algorithms. These are mathematical formulas that describe the motion of the robot. These algorithms allow the robot to predict how it is moving with accuracy. As it turns out, the crouched, "moving structure" method is easier to model than the chaotic "controlled falling" of a human. Though simulations and computing are getting to a point where human walking is becoming possible to model.

Let me put this in perspective as to the challenge. When Asimo was being created, engineers were likely designing much of his algorithms on paper. They would lay out the overall design and control variables, like gravity, and acceleration, and then perhaps feed them into a computer to some analysis. For a robot that is a "moving structure," that is possible because dynamics are not highly involved. But when you move into the design of a human walking robot you must consider hundreds if not thousands of changing circumstances. You must detect how the swing of the leg induces a rotation on the body. You must perceive ground conditions. You must remain balanced and in control even while falling forward and ensure that the leg is going to contact where you want it.

Let me make another comparison. In four legged animals 3 legs are always on the ground. A horse can stand on three legs and then extend out a fourth to take a step. The stepping leg is independent of the rest of the body. the body stands there rigidly and the leg moves ahead. This is what robots like Asimo try to achieve. Now consider a horse running. In this situation maybe one leg is on the ground at any given time and the entire body is moving forward and adjusting to remain balanced on changing terrain. In this situation on leg must move with all the rest of the body in a glorious symphony otherwise the whole system comes crashing down.

A bipedal robot that walks like a human in a running horse. Everything within the body of the machine must interact and move together so that it does not crash and burn. Imagine trying to develop an equation that describes every component of those motions, down to how quickly a hand must swing forward when a foot slips a quarter of an inch from where it was placed.

Those are the challenges of designing and building an advanced bipedal robot. Boston Dynamics has done an incredible job achieving these with their robots. But the trouble is that they have hit a common problem in the robotics industry in getting customers, their robots are very expensive. Schaft appears to have created something that seems to move fluidly, but it also appears to be less complex. The greater simplicity may make it much less expensive than a Boston Dynamics robot. If it is affordable enough Schaft may bring walking robots into use in industrial areas relatively soon, where wheels robots have been dominant if used at all.

I would imagine that walking robots would find use in areas like construction where transport over uneven areas is necessary and is tasks that humans do not enjoy. As far as walking robots in your house. Probably not for awhile.

---

This week I was able to run Jerry through a test that answers the most important question for any robot. "Can he get me a soda."

The answer is yes and no. At the moment Jerry is just a remote control shell. For the demo video I was controlling him. And actually not doing it very well. So mechanically Jerry has all the abilities to get a soda but he does not yet have the brains. But this is still pretty good considering that the few other robots that can boast of getting a soda cost tens of thousands of dollars and Jerry is only a couple thousand. That is a testament to how far we have taken mechanics. But now on to the software. Which is equally as important.


So how are we going to go about letting Jerry get a soda autonomously. Well again he has the capability already he just needs taught. There are several major motions that Jerry has to meet so let's break those down.

First, any robot that is going to get something from the fridge has to open its door. (We've already got the identification of the fridge, that is easy) Normally, a robot would be designed with a 7 DOF arm that is able to open a door without the robot actually moving. Since Jerry has such a limited arm that is not an option. In the video you can see that Jerry has to use his whole body to swing the door open. This motion will not be that difficult to achieve autonomously. Jerry is able to track the edge of the door very easily. He also has a general knowledge of the location of his arm with respect to that edge. This is where our mechanically adaptive design, or the slop, in the arm is useful. What we will likely do is have Jerry track the edge of the door and its motion and then have him move his arm along the projected path of that motion . But as the door moves to a new location he can update that projection. This is not a precise method. But it will be effective and his arm will stretch and bend a bit to allow for it to occur. So, so put it crudely, instead of grasping the handle precising he basically lassos it with the gripper and gives a jerk then continues jerking.

So we have the door open. Based on what he is retrieving he will have to do an identification. We plan to rely on a basic database of objects and the owners actually training Jerry when he arrives. He will know what a tupperwear bowl is and certainly what a can is. That is all proven and we have the code running for it already. So he identifies the can and again uses his entire body to move his gripper to the location. Again we don't rely on precision. Jerry is going to push right on past items that he is not after. However we don't want him to jerk out all the items in front when he pulls out a can from the back. This will be difficult. But in order to simplify it a bit we will likely have him blaze a trail on the way in to the item he wants. Then he can come back out. Honestly this is an equal action to a human. When we want a soda we are going to get to it. And we will mess up the organization of the frdige to get it.

As far as bringing the item to the person Jerry can just retrace his steps from where he began. Really the most difficult component of this task it to have Jerry open a door. Our solution is sloppiness. We are building a robot that take some abuse and adjust mechanically in order to eliminate processing. Unlike in an industrial setting where a chip has to be placed at great accuracy the human world is designed for uncoordinated humans, so our robots can be uncoordinated also.
Powered by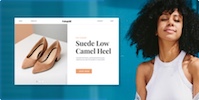 Create your own unique website with customizable templates.