Slant Robotics is working to create a robot for everyone. But there are steps on that path. Jerry will not come and do everything right off the bat as a robot should. In order to achieve that level of competence for a robot it will take more than the efforts of a single company or team.

For that reason much of Jerry's design will be open-source when it is completed. And portions of Jerry will be available to order to allow other experimenters to build on the Jerry platform.

With the help of many minds working toward the creation of personal robots we will meet our goal of a true home robot butler within two years.

Here is the first module that will be release for order very soon. It is Jerry's drive module or mobile base. The final product will be cleaned up and configured to take input from a number of devices. Ideally, this module will reduce the cost of mobile robot development for hobbyists and researchers.
Powered by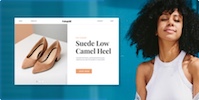 Create your own unique website with customizable templates.