When designing anything the materials are always important. It is necessary to never get caught in fads or personal preferences. There is always an optimal solution that few ever reach because they don't appreciate this rule.

The prototype of our Jerry home robot has a wooden gripper. This was done in the interest of cost and speed of prototyping. Jerry as a whole is made almost entirely of wood. Because there is was no better solution.

But the wooden gripper is not performing well enough. A new design is now necessary. Considering the gripping mechanism it would be ideal to use metal. Its resilience would be great. But the gripper is relatively complex. Building it in metal would increase the part count significantly. We are also redesigning the gripper to be able to operate in both the vertical and horizontal planes.

Due to the complexity of the design, additive manufacturing has become the go to.

Let me be clear. 3-D printing is very often overused. It has become a fad rather than a practical tool. There are very specific applications for additive manufacturing and they are not far reaching. 3-D printing is not very scalable and the quality of the parts is not terribly reliable. But in this case 3-D printing is the best solution.

So, I would like to introduce you to Version 0.4 of Jerry's new universal 3-D printed gripper.

Powered by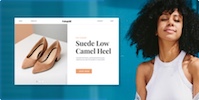 Create your own unique website with customizable templates.