The idea of creating a multi-purpose robot butler is one that has been explored quite extensively. Slant Robotics is not the first by any means. Universities have been adding to the technology for years. The difference is that none of the school robots have been affordable enough to become a viable product. That's where our Jerry robot is really special.

​Enjoy these few videos of robot butlers.

Powered by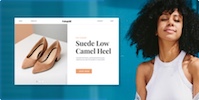 Create your own unique website with customizable templates.