We are nearly done developing an educational robotics kit that can be 3D printed and programmed by anyone.

The project got traction when we showed a prototype of the arm to a group of teachers. They loved the idea of a robotics kit that cost <$50 and even a kid could use.

The entire system has less than 8 printed parts and all the rest can be purchased off amazon if anyone wants to build it all from scratch.

We have built a separate website that will be filled with tutorials and links to all the resources needed to build the arm. We love this project because this arm can be used by everyone from a grade school kid to a graduate student.

We are finalizing the design and creating software. The entire kit will be available for purchase before the end of the summer.

To download current code and CAD files visit the

3D Printed Robot site.
Powered by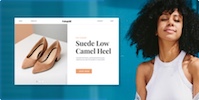 Create your own unique website with customizable templates.