When we started developing and building Jerry, we decided early on to make his gripper 3D printed. We have created many designs in the process, this was one of them.

This gripper is one that will actually be used on Jerry. We created it to be its own unit and to be as clean and simple as possible. We call it Servo Hand 1 (SH-1).

SH-1 is a great gripper for larger robotics projects. The high strength metal-geared servo provides a firm grip. The fingers are geared together in order to ensure that that the pinch is rigid and precise. And all of the pieces are simple enough to be easily printed.

With only 5 printed pieces the gripper is a reliable machine with few points of failure.
Powered by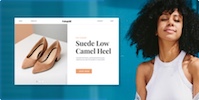 Create your own unique website with customizable templates.